BILLBOARD: ​Klutch Da Rebel Video "Pink Lemonade" Brings Love & Positivity Amidst a Dreadful and Draining Pandemic.
The conscious rapper Klutch from Queens, NY delivered "Pink Lemonade" on Friday, November 13th, but it isn't a spooky video. Rather it takes listeners back to more joyful times.
BILLBOARD: SLICK PUSHA SUMMER RELEASE "RELOAD" CATCHES MEDIA ATTENTION IN UTAH
Unaccustomed to Utah LDS culture, Slick Pusha is seen in the Reload music video drifting around City Creek Mall parking garage while hanging out the sunroof with a gun! The city has attempted to file a copyright claim to get the video removed stating that permits to film there were not issued. But this has only brought the video more publicity.
Get Familiar with Upcoming R&B/Pop Artist Dan Sweezy
23 year old Dan Sweezy aspires to be the first official Pop/R&B artist straight out of Flatbush, Brooklyn. With an unignorable amount of talent, he describes his sound as new and fun with a splash of old school pop.
SLICK PUSHA "RONA MIXTAPE" MIXTAPE REVIEW
Slick Pusha distributed a collaboration album that has verses from over 40 different artists. While everyone is stuck in quarantine the slimes compiled 35 songs for the "Rona Mixtape".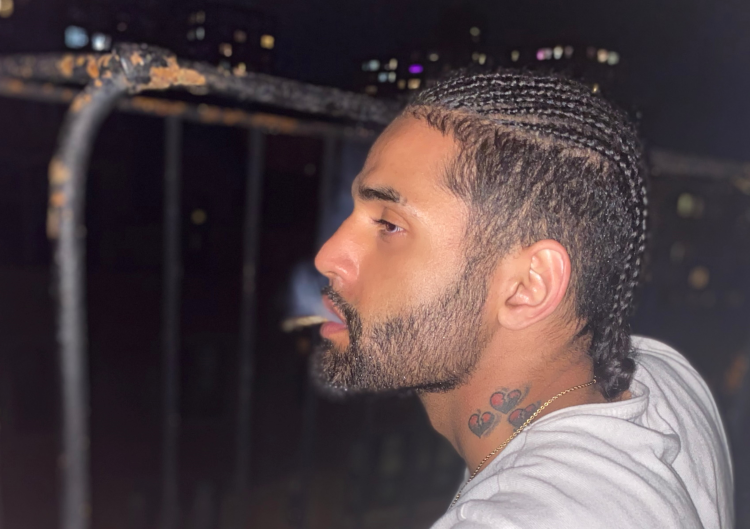 FEATURED ARTIST - HBK (HEARTBREAK98)​
Tyranny Pace is the artist behind the moniker "HBK", which stands for "Heartbreak". The artist added the number 98 to symbolize his year of birth. Born In Salt Lake City, HBK was the first Son to Troy Pace and Christi Wedig. With his father heavily struggling through drug addiction and legal trouble, HBK was primarily raised by his mother and therefore, forged an extremely strong bond with her to which he attributes his success to today.

By the age of 18, HBK moved to New York City with the Intention of pursuing a professional career in the music industry. Beginning with the management side of the business, HBK founded HBK MGMT and has multiple artists under contract to this day. After realizing his true passion lied in the creation of the art, HBK shifted his direction from music management, to establishing him as a well renown, and respected artist.
DISPLAY ENTERTAINMENT BETA V2.6
CONTACT US AT 917.933.3735