FEATURED ARTIST - HBK (HEARTBREAK98)​
Tyranny Pace is the artist behind the moniker "HBK", which stands for "Heartbreak".
The artist added the number 98 to symbolize his year of birth.
Born In Salt Lake City, HBK was the first Son to Troy Pace and Christi Wedig. With his father heavily struggling through drug addiction and legal trouble, HBK was primarily raised by his mother and therefore, forged an extremely strong bond with her to which he attributes his success to today.
By the age of 18, HBK moved to New York City with the Intention of pursuing a professional career in the music industry. Beginning with the management side of the business, HBK founded HBK MGMT and has multiple artists under contract to this day. After realizing his true passion lied in the creation of the art, HBK shifted his direction from music management, to establishing him as a well renown, and respected artist. The harsh and unforgiving transition of tempo and flow, from a small city to one of the biggest in the world, has viciously molded, and shaped the sound of his music today.
HBK has released 3 projects that vividly tell about the dark trials and tribulations the artist has faced whilst, pursuing the construction of his vision.
At the young age of 22, HBK has amassed over 20,000 monthly listeners on Spotify, and tens of thousands of views on YouTube. With a large and loyal cult following built independently through hard work and dedication, it is unknown if whether or not he is open to entrusting a record label to take over as captain of the ship guiding the foundation he's worked tirelessly to build.
With a major machine seeming to be the independent artists largest obstacle, it will be interesting to not only see if labels will take a chance on the young artist, but if HBK will take a chance on the label?
Become a Featured on Display w/ a Press Release... Click Here.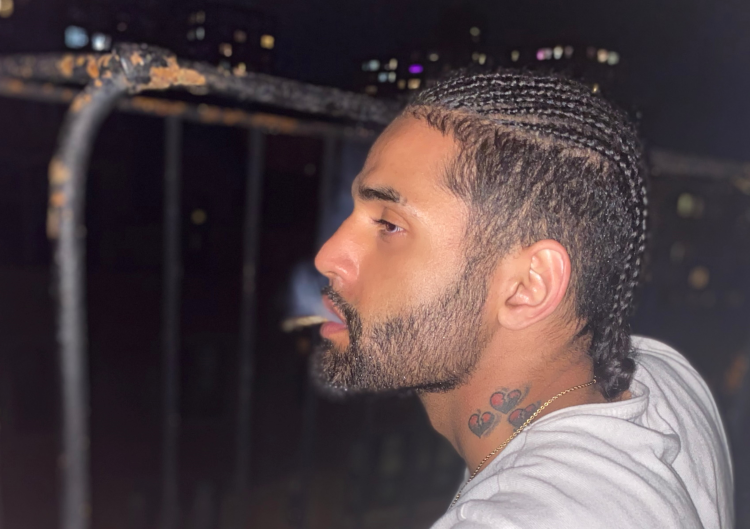 DISPLAY ENTERTAINMENT BETA V2.6