Artist 59 Beef released a fifteen song project "No Fear" early Thursday morning, 4/30/2020.
Stream it now on all major platforms → https://distrokid.com/hyperfollow/59beef/no-fear-4
The tape is truly moving. He switched up the flow on many songs displaying variations of flows and complete new sounds. Before this release we were not used to 59 Beef singing. But don't confuse it, there are straight bangers with the unique 59 Beef flow similar to what we heard on his last past project "Long Live Mook". This release shows an impressive evolution of his style and a step up in professional level sound quality.
Other news… A music video to "Taliban feat. Slick Pusha" released yesterday May 1st. DEFINITELY WATCH THAT! HERE: https://youtu.be/RF28HllHcQI
Single "Ooze", which released with a music video on Feb. 14, is featured on the tape. You should watch that video. https://youtu.be/_mNCibJzHg0
RAPSOURCE RATING: 9.5/10
Leave your rating → https://rapsource.net/digital/59-beef-no-fear/
#59Beef #NoFear #Spotify #AppleMusic #Tidal #GooglePlay #iHeartRadio #Pandora #SlimeWorld #Mr8Shots #onthesceneNY #UpRoxx #HBKMGMT #DisplayEntertainment
#ElevatorMag #WorldStar #WSHH #FCKTHEMCOM #HNHH #HipHopDX #HipHop247 #2DopeBoz #EarMilk #SourceMagazine #RapGenius #iKnowSumDemons
Want Your Music Reviewed by Display??? Click Here.
59 BEEF "NO FEAR" MIXTAPE REVIEW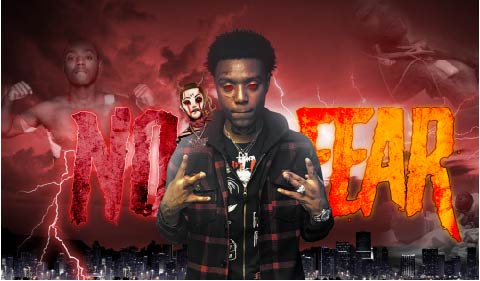 DISPLAY ENTERTAINMENT BETA V2.6